Employment | Tony Trapp Remodeling | Madison, WI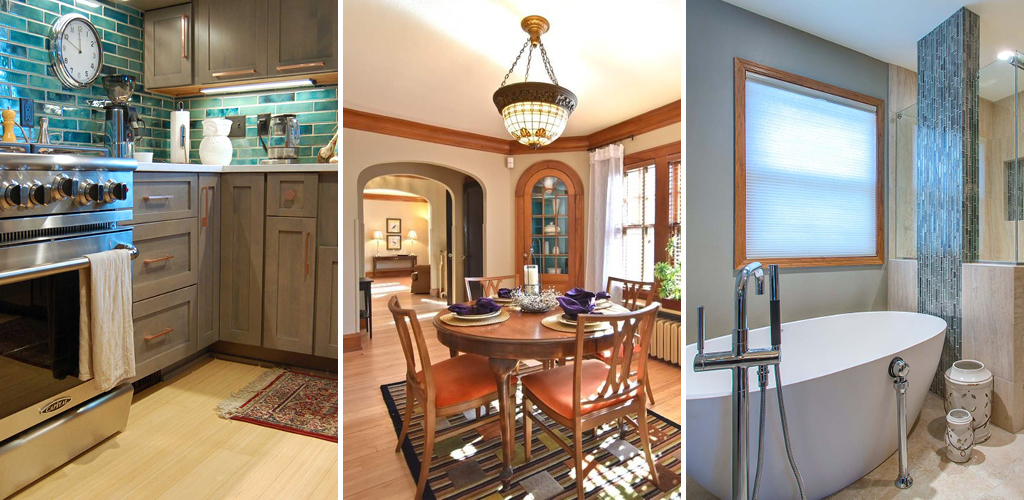 Join the Tony Trapp Remodeling Team
Why work for Tony Trapp Remodeling?
Variety of work: We pride ourselves on finding unique solutions to remodeling challenges, which means no two remodels are the same and your skills and creativity are needed for each project.
Employee Investment: We hire for the long term and provide paid continuing education so our team is always the most knowledgeable and experienced.
Steady Work: Since our founding in 2002, we've experienced continuous growth, even through recessions, and have never laid anyone off. You will have a full 40-hour work week.
Experienced Team: We have many remodeling professionals on staff with more than 20 years of remodeling/trades experience. We value the input of each team member and encourage open communication.
Remodeling Excellence: Since 2010, we've won six NARI of Madison Contractor of the Year Awards and have a client base of over 1,100 satisfied customers.
Great Benefits: We offer a flexible schedule, retirement plans, paid holidays, and paid vacation. A company work vehicle is provided for full-time positions.
Competitive Compensation: Hourly pay is based on experience, and regular performance reviews provide opportunities to increase your earnings. We also offer end-of-year profit sharing.
Current Opportunities
Lead Carpenter – Full Time
The ideal candidate for this job is an experienced carpenter with strong leadership skills and the ability to steer a project to successful completion.
Carpenters who currently run an independent remodeling business and love the work but are tired of the management side of the business would make an ideal candidate to join our team.
We are currently offering a bonus of $500 after your first month of employment, an additional $500 after six months, and another $500 after your first year.
Job description: Manage three to four large projects simultaneously from start to finish including scheduling project and subs, ordering materials, and maintaining and coordinating tools and equipment. Review projects before each job to verify scope, material, and design details. Work from contract specifications and document any changes or additions with change orders. Communicate with clients to ensure satisfaction throughout project. Manage field carpenters and other laborers. Finalize paperwork and submit for invoicing upon completing projects.
Job performance evaluations will focus primarily on completing projects to the satisfaction of customers while maintaining workplace safety, meeting contract specifications, and finishing project within time and budget constraints.
Qualifications: Minimum three-to-five years of carpentry experience. Must be highly skilled at finishing and framing, and have meticulous clean up and work habits. Must have strong verbal and written communication skills, excellent time management and organization skills. We are looking for a minimum five-year commitment. This is a position for a high-performing individual focused on customer service and working within a team. A valid driver's license and a safe driving record are required.
Apply Online
If you're ready to join the Tony Trapp Remodeling team, please complete this form.