Our Story | Tony Trapp Remodeling | Madison, WI

Our Story
Tony Trapp founded Tony Trapp Remodeling in Madison, WI in 2002. He started with a single power tool, a 1993 Toyota Corolla sedan, and a lot of ingenuity. His goal was to provide home improvement services so reliably that he would develop long-term relationships with his customers. The business was built on large and small jobs, one project at a time, and Tony Trapp Remodeling now has seven professionals on staff, four dedicated vehicles, over 50 power tools, and most important, a satisfied customer list of over 1100 homeowners.
Tony is a NARI Certified Remodeler and the firm provides education and training for all field staff. They've earned Lead-Safe Certification from the EPA, trained in OSHA workplace safety for construction, maintained an A+ rating from the Better Business Bureau, and an A rating from Angi (Angie's List). Turn to Tony Trapp Remodeling for kitchen remodeling, bathroom remodeling, additions, basement finishing, whole house remodeling, structural issues, and more.
Your satisfaction guides every phase of your project, whether it's a simple repair or a whole house remodel. You can be sure we will respond to your inquiry promptly, help you determine the feasibility and overall plan, keep you informed as the work progresses, complete the work and tidy up, then check back in with you to make sure you're satisfied. We describe our process in more detail here.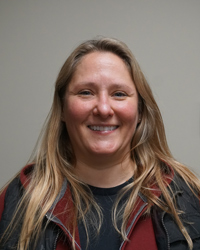 Abi R., Lead Carpenter
Abi joined the Tony Trapp Remodeling team in May of 2022. After a 13-year career in accounting and seven years heading up her own subcontracting business, Abi decided it was time to get back out in the field and put her passion for problem solving to work. She loves meeting new people, their pets, and the unique challenges remodeling projects can present. When she's not improving clients' homes, she's often working on her own fixer-upper, gardening, or spending quality time with her husband and cats, Patience and Trajan.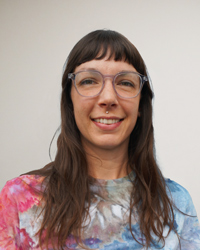 Alaina D., Lead Carpenter
Alaina joined our team in January 2021. Prior to beginning her career in remodeling, Alaina built and maintained hiking trails throughout the country and explored organic farming. Her love for hands-on work led her to remodeling, where she is eager to take on unique challenges and transform living spaces. In her free time, Alaina enjoys hiking and gardening with her husband and dog.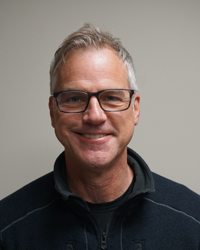 Paul Z., Project Manager and Scheduling
Paul joined the Tony Trapp Remodeling team in 2013. He has over 20 years of experience in the trades, including 10 years running his own remodeling business. Paul manages projects and does all the scheduling of our carpenters and trade partners to keep jobs running smoothly from pre-project planning to completion. Paul brings a broad knowledge of the construction process, attention to detail, and dedication to customer service. Outside of work, Paul enjoys fishing, paddling, mountain biking, cross-country skiing, hiking with his dog, playing guitar, and spending time with family at his cabin in northern Wisconsin.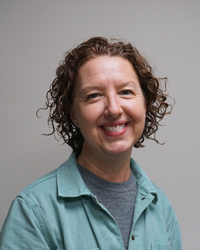 Paula S., Field Carpenter
Paula has been with the Tony Trapp Remodeling team since October of 2022. Her enthusiasm for restoring beauty and function began at an early age after she spent a summer refinishing antique furniture with her uncle, but it wasn't until she became a team lead at Habitat for Humanity that Paula understood that remodeling is her calling. Paula's background as an artist and art teacher guides her careful attention to detail and creative problem solving on projects. When Paula isn't remodeling her own home, she's often spending "crafternoons" with her daughters and their new puppy, Oscar.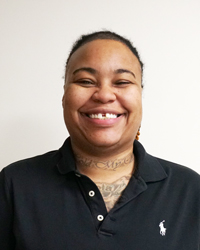 Sandi M., Support Carpenter
Sandi joined the Tony Trapp Remodeling team in May of 2023. After years of working in the nursing field, Sandi turned her interest in building and handiwork into a career. As a recent graduate of Madison College's Construction and Remodeling Program, Sandi is excited to work alongside the Tony Trapp Remodeling carpentry team. In her spare time, Sandi enjoys spending time outside, hiking, fishing, and taking walks with her dog, Bruno.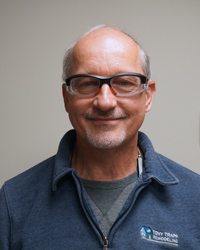 Tom M., Lead Carpenter
Tom has been working in the trades for nearly 30 years, joining the Tony Trap Remodeling team in March 2018. After working for Milwaukee County for a number of years, Tom turned his passion for hobby projects into a career in carpentry, and has been working in the Madison area since 1990. In his spare time, Tom enjoys gardening, furniture building, and improving his own home under the supervision of his Australian Shepherd, Eby.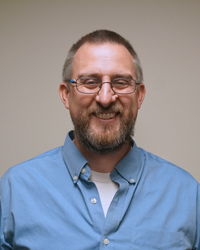 Tony Trapp, CR, Owner
Tony founded the company in 2002, after changing careers from the world of information technology and computer science to home repair and remodeling. Since then, the company has grown significantly and become an award-winning repair and remodeling company with Tony at the helm. Clients regularly rely on Tony to provide them with honest, creative and high-quality service and to walk them through each project. Tony is a Certified Remodeler and served as both President of NARI Madison and Chairman of the Board of NARI Madison.
Community Involvement
Tony Trapp Remodeling is committed to giving back to the community. We donate time and materials to Hammer with a Heart, donate used and surplus materials to Habitat ReStore, and provide support for organizations such as SAIL which work to keep seniors in their homes. We value our involvement in community organizations such as the Latino Chamber of Commerce and the Middleton Chamber of Commerce.
In addition, Tony volunteers with Hammer with a Heart, and individual team members actively support various community groups and give back to their neighborhoods.